The London Essence Company was established in 1896 and in the recent years they have been brought back to life by WiseHead Productions who was looking in their parent company Britvic's archives and found some old pictures of The London Essence Company. Today the focus is on mixers and they have three different tonics, one ginger ale and two different sodas. This review is about The Classis Tonic Water.
The tonics (and maybe some others in their range) have been sweetened with both sugar and stevia, which mean that one bottle only contains 36 kcal and because its been sweetened with both sugar and stevia it doesn't taste like a 100% stevia sweetened mixer.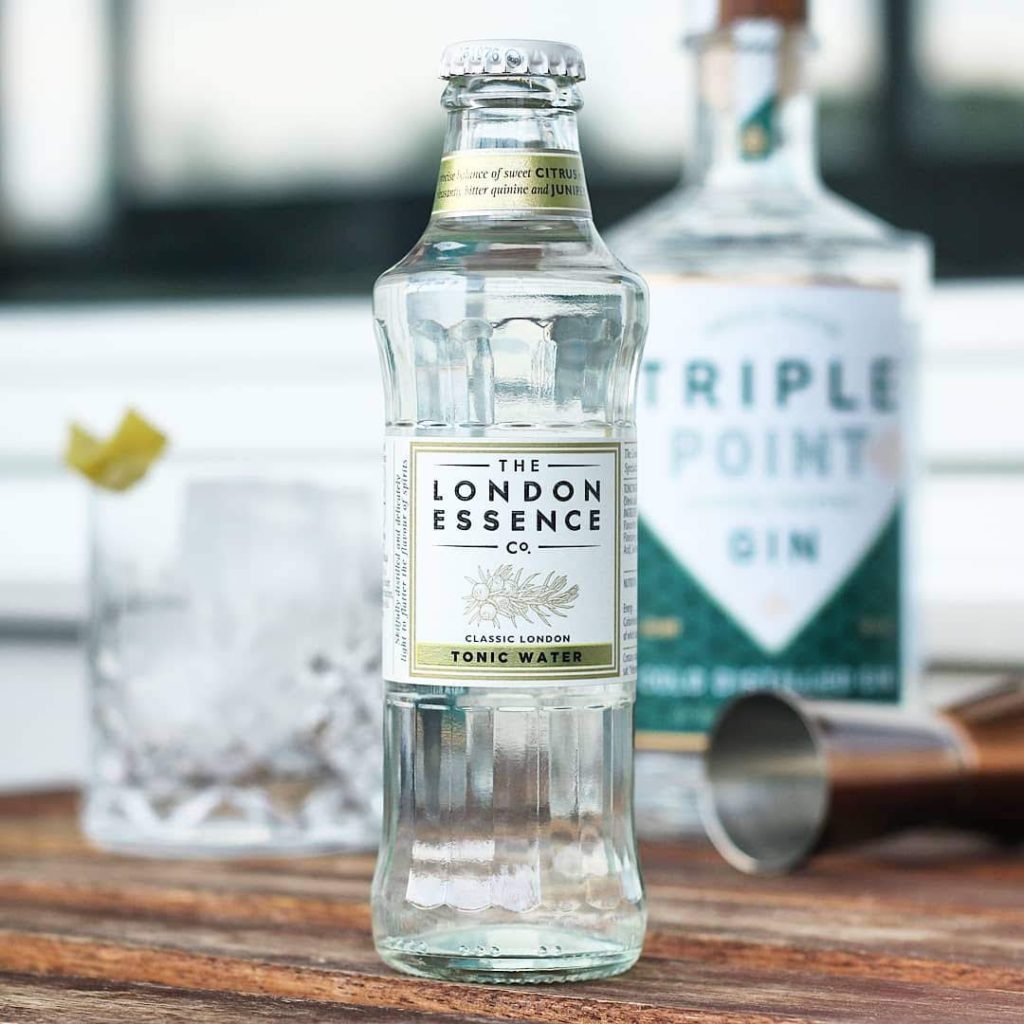 The taste
The Classic Tonic Water has a sweet citrus flavor, but it also have a beautiful bitterness from the quinine and the juniper. Yes this tonics has juniper in it and it actually works pretty well! There is lots of bubbles but not as much as Fever-Tree but I think it comes very close.
The design
I really that the bottle design is very unique and reminds me of a art-deco bottle like Tanquray no. 10's design. This is probably one of the best looking tonic bottles I have seen, since it's quite normal just to use a regular bottle when making tonic.
Conclusion
Overall I'm really really happy with this tonic and my overall rating is 5/6 – The design is super beautiful and can match the beautiful gin bottles and the taste is fresh, sweet and bitter. It's definitely worth a try if you come cross it!